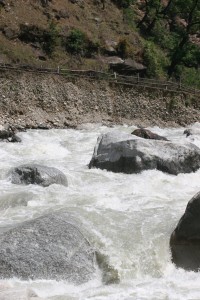 Tons River (India): The Tons river flows through Garhwal, the western part of the Himalayan state of Uttaranchal, bordering Himachal Pradesh.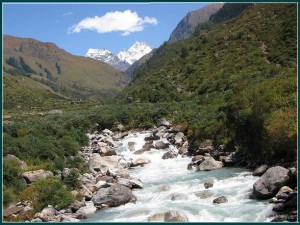 With its source in the 20,720ft high Bandarpunchh mountain.Below Tiuni, we encounter Foreplay, Premature Ejaculation, a series of Class III+ rapids, followed by Channel Rapid, Pillow talk, Thrice Bitten, Deadly Dedsu before the bridge at Atal.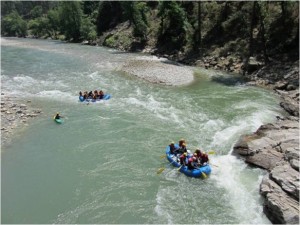 Day 02 begins with several Class 3 rapids after which we flow into a gorge where we tackle the Lone Ranger, Three Musketeers, and the Roaring Bagni. We paddle through a long gorge where we hear ample chatter of monkeys and the call of cuckoos. Palm trees grow at the edge of cliffs and their roots drop 80 ft into the nourishing water of the Tons.
The gorge opens out at the bridge near Minus and the river flows gently for the next 10 kms till we reach Major Surprise, the biggest rapid on the trip. Major Surprise is followed by a series of big rapids before the river flattens out again near the dam at Icchari.