| | |
| --- | --- |
| Section of river: | North Platte River, Northgate Canyon (Walden, CO to Sanger Ranch in rural southern Wyoming) |
| Difficulty: | Class 1-4 |
| Length: | 30 miles; 48 KM; 1-2 days |
| Season: | May to mid-June |
| Best rapids: | Cowpie, Narrow Falls and Stovepipe |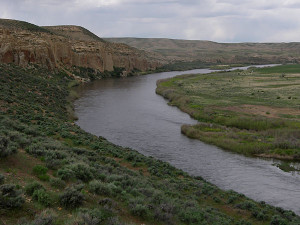 Flowing through the Northgate Wilderness Area, the North Platte is the best-kept secret in Colorado. Even though there is an abundance of Colorado's best whitewater here, the crowds have not yet discovered this gem. Northgate Canyon begins near the border of Colorado and Wyoming.
This is one of the last remaining completely free-flowing rivers in Colorado, where the best whitewater occurs in June.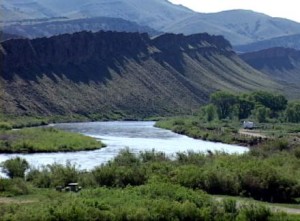 The canyon contains many challenging rapids, including Cowpie, Narrow Falls and Stovepipe. This 30 miles stretch runs through the forested canyon wilderness, emerging late on the second day into the rolling, sage-covered hill country of southern Wyoming, where wildlife sightings such as eagles, antelope, bear, lion, coyote, elk, and deer are common.
The North Platte is located west of Fort Collins and east of Steamboat Springs near Walden, Colorado. It is also within easy driving distance of Laramie, Wyoming.