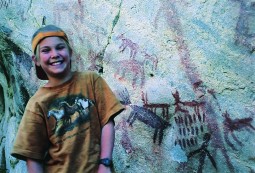 Welcome to ROW Adventures where we offer you the best in outdoor adventure travel vacations and adventure trips including white water rafting, fly fishing,  canoeing, ranch vacations, and guided hiking trips in Idaho, Oregon, and Montana.
Since 1979, thousands of guests have trusted us with their Idaho whitewater rafting and other adventure vacation dreams. Our experience guiding whitewater river rafting, canoeing, and hiking adventures gives you an adventure in America's West which is artfully crafted, meticulously organized, and delivered with friendly enthusiasm!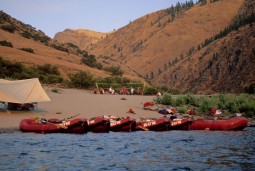 Our trips are designed to allow time to visit the many sites of interest along the way such as Indian rock art, pioneer homesteads, and natural wonders.  ROW guides are specifically trained in natural and cultural history interpretation to help you gain an understanding and appreciation of the places we share with you in order to make your vacation more meaningful.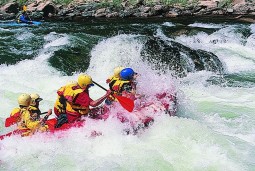 Founder Peter Grubb and partner Betsy Bowen are actively involved raft company owners, guiding a number of departures each summer.  Their leadership and knowledge assure you of a fantastic whitewater rafting adventure.  As well, when nature throws a curve ball, it's good to have ROW's  with years of experience on your side.  In fact, when you travel with ROW, rest assured that your security is our greatest concern.  Knowledgeable, caring staff, superb equipment, and the wisdom gained from thousands of river miles and rafting adventures have allowed ROW to continue to set "the highwater mark" for outdoor adventure vacations in
Idaho, Oregon, and Montana.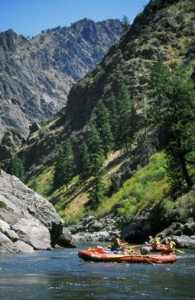 Not only does ROW offer river trips on famous rivers such as the Middle Fork of the Salmon, Snake River in Hells Canyon, and the River of No Return, but also some lesser-known rivers such as the thunderous Lochsa, remote Owyhee, spectacular Bruneau, the Moyie, St. Joe, and Coeur d'Alene.  We also offer historic journeys canoeing on Montana's Upper Missouri along the Lewis and Clark Trail.  You can also enjoy a number of trips that are ROW exclusives such as our Snake/Lochsa combo and Whitewater Trail trip that rafts five rivers in five days!  We have our own River Dance Lodge, Idaho's Outdoor Adventure Resort, from which we offer rafting and kayaking trips on the Lochsa, lower Selway, and Clearwater Rivers.
ROW sets the high watermark for superlative guest service.  On most trips a raft travels ahead of the group to set up camp.  We do all the cooking and cleaning leaving you free to explore.  Our guides love to share the excitement of a whitewater rafting trip with you and will take you to their favorite places in the river canyons we run.
ROW offers you the widest variety of white water rafting and adventure vacations in Idaho, Oregon, and Montana and we hope you'll join us.  Come share the warmth, not only of our campfire, but of our hearts.