First operated in 1982, River Valley Lodge is now one of New Zealand's leading white water rafting operators, and a quality New Zealand adventure destination for white water rafting, horse trekking, bush walks, guided hikes, scenic and family rafting river trips, and enjoying the sights, smells and sounds of Nature. Owners Brian and Nicola Megaw have been involved with the company since 1986, and owners since 1991.
We bring a deep passion for what we do in our work each day, and with our commitment to the local environment and community, try to promote a balanced view of New Zealand adventure in Aotearoa (the Maori name for land of the long white cloud – New Zealand).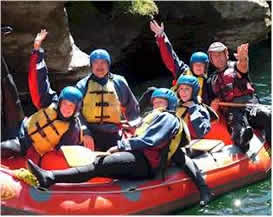 Daughters Janey, Melissa and Kate are either currently involved, or have been recently with River Valley Lodge to varying degrees, extending the association with the Rangitikei River to 3 generations. Nicola's parents, Brian and Robin Sage started the company in 1982, with Brian snr rafting and Robin cooking until the mid 1980s.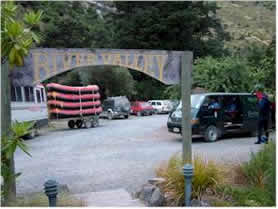 Owner Brian Megaw says, "When I look around me at these green clad hills, the tree covered ranges, and the magnificent river canyons, I don't need to remind myself what an incredibly beautiful place that we have here at River Valley. We are so lucky to live here, and are pleased to be able to share all of this with you."